Our first game is inspired by the movie Inception. You and your team will delve through the many layers of the Professor's subconscious and through his dreams while he is asleep. As you will see, space and gravity are irrelevant in dreams and time is altered.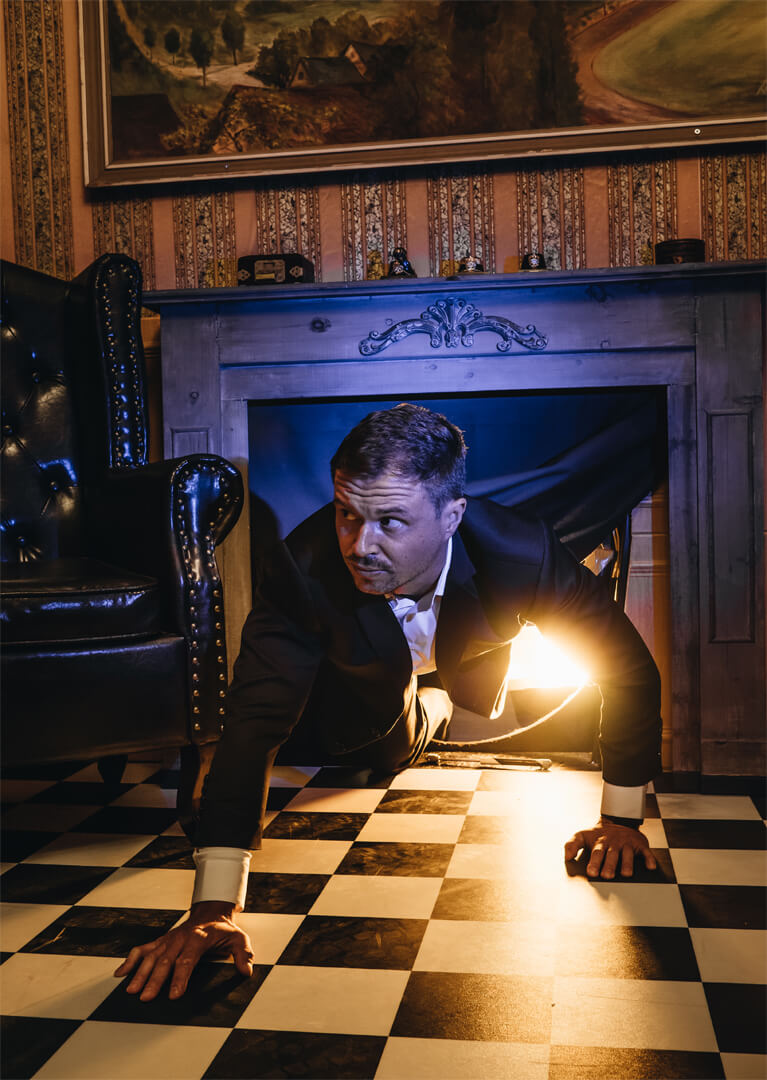 In this game you are a team of elite "dream exctractors". You have a special army training to be able to get into a dream and subconscious of a stranger using the newly created technology to enter a dream and a subconscious of a stranger t to uncover his most pretentious thoughts. Your task is to steal a breakthrough, a chemical formula from the mind of a world-renowned neurologist, Professor Jean Charcot.
Interesting facts about the game
The escape game is fully automated
Our escape rooms are located in the very centre of Prague, just a few steps from Wenceslas Square
This escape game was created in collaboration with film industry specialists
When designing this escape game, we put a lot of emphasis not only on individual original puzzles, but also on sound and visual effects that will surely absorb you
Here you can find some photos of teams that have successfully completed our game. You can also find photos on our facebook or Instagram page.

ESCAPEX | COPYRIGHT ©, ALL RIGHTS RESERVED