Imagine that you are in a locked room without a key. All you have is 60 minutes to get out, otherwise something bad happens. The course of the trip depends on the story of the game, but you always have to solve a lot of tasks and riddles that move you towards the goal. Most rooms are thematically furnished and in a moment they will bring you into the authentic atmosphere and story of the game. Due to the fact that escape games are based on teamwork, you must first put together a team that should have 2 to 5 players. In the game, you are mainly struggling with your brain, so the physical condition of your team members does not matter much. You must rely on your intelligence, attentive eyes, quick reaction, but mainly you have to rely on friends who will visit the escape game with you. You do not have to be a genius to solve some interesting tasks. It is especially great fun about which you will talk with your friends for a long time. So let's do it!
In this game you are a team of elite "thieves of dreams". You have a special army training to be able to get into a dream and subconscious of a stranger using the newly created technology to enter a dream and a subconscious of a stranger t to uncover his most pretentious thoughts. Your task is to steal a breakthrough, a chemical formula from the mind of a world-renowned neurologist, Professor Jean Charcot.
Interesting facts about the game
The escape game is fully automated
Our escape rooms are located in the very centre of Prague, just a few steps from Wenceslas Square
This escape game was created in collaboration with film industry specialists
When designing this escape game, we put a lot of emphasis not only on individual original puzzles, but also on sound and visual effects that will surely absorb you
The phantom of the old Prague
This game is in the process of being prepared, but we can already tell you what to look forward to. The Phantom of Old Prague will be one of those games which makes your flesh creep. In addition to the mysterious atmosphere, of course, there's also a lot of fun in solving new and original quests and puzzles.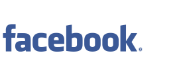 "One of the best escape games we've ever played. Such a great story!!!"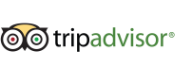 "It wasn't an easy task, but the escape game Thieves of Dreams we mastered to the limit, the beautifully crafted interior and the brave puzzles!!! I recommend it!!!"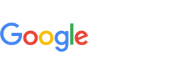 "Nice inception themed escape room with friendly staff."
EscapeX
Opletalova 6, Prague 1
ESCAPEX | COPYRIGHT ©, ALL RIGHTS RESERVED